To meet 309 Auto Tags' stated goals, OpenSource Technologies performed technical SEO recommendations to increase 309's visibility on search engine results pages (SERPs). Since OST built 309's website, OST decided to implement schema markup strategies to deepen the information provided by simple online searches.
Schema markups are pieces of code embedded in a site's HTML composition. A schema markup lets search engines more easily read a website's code, and improves SEO by adding informative data to search engine results.
OST implemented schema markups for 309 by inputting viable schema to mark up key on-page information on search engines. Schema markups provide simple upgrades in search engine results, but the strategy can drive local traffic significantly. Examples of information provided by schema markups include services, about us, FAQ, blog and "Contact Us."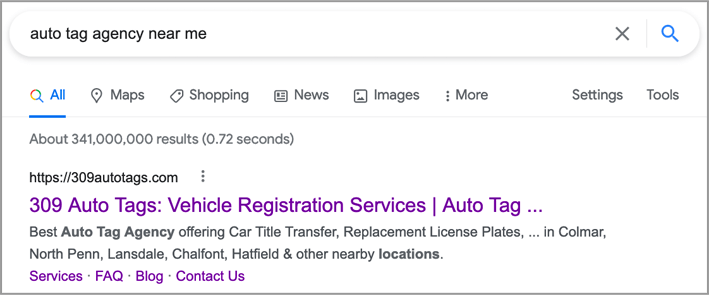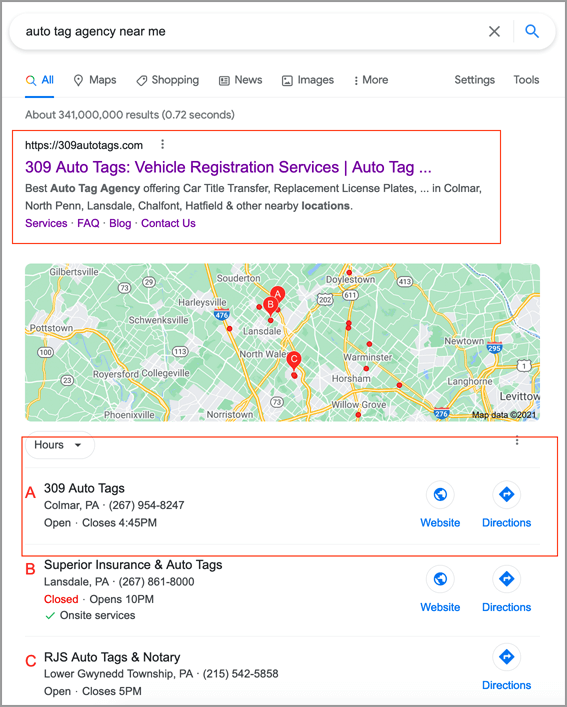 309's primary audience consists of local PA vehicle owners, and by displaying information relevant to local drivers on SERPs, 309's schema markups quickly led to increases in online visibility and organic traffic.
Finally, OST performed tag-manager implementation to assess the conversion and clickthrough rates of visitors to 309's website.
Learn more about our local SEO strategies and contact us with your questions here